mumokuteki cafe 一時休業のお知らせ
記事公開日:2019.03.18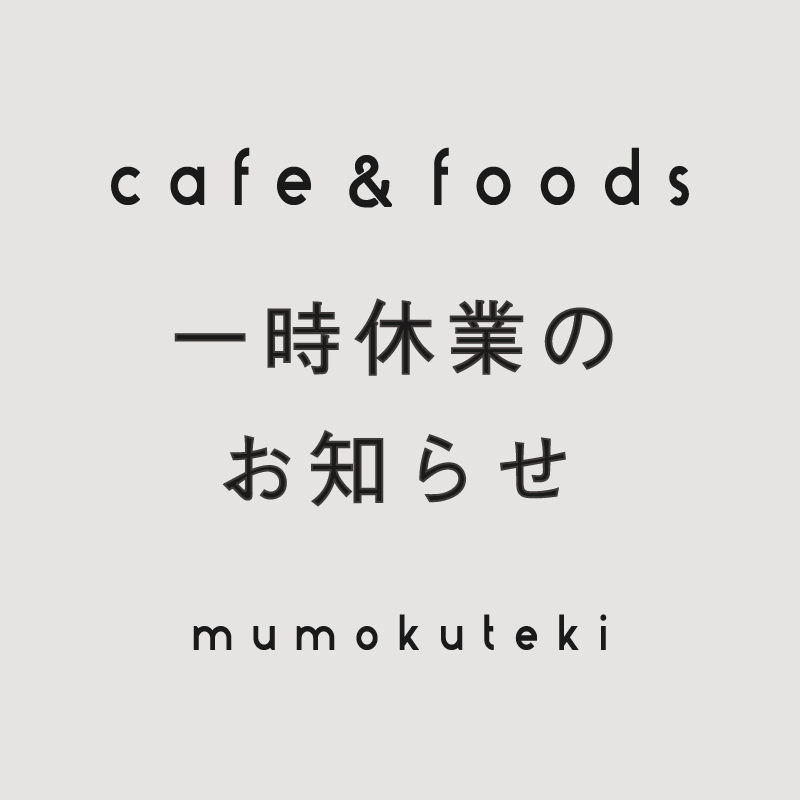 mumokuteki cafe 一時休業のお知らせ
いつもmumokuteki cafe & foodsをご利用頂きまして、誠にありがとうございます。
リニューアル直後で大変申し訳ございませんが、原材料の調達の都合上、
3月22日(金)まで一時休業とさせて頂きます。
3月23日(土)より営業再開を予定しております。
お客様にはご不便とご迷惑をお掛け致しますが、ご了承の程、宜しくお願い致します。
News of the temporary suspension of business
Thank you for always using mumokuteki cafe.
It is just after a renewal and is very sorry, but, on account of the procurement of raw materials, should be closed for a certain period of time.
I plan opening of Saturday on 23rd.
I trouble a visitor with inconvenience.
Please understand it.
戻る